Harrow School Lake Parking Instructions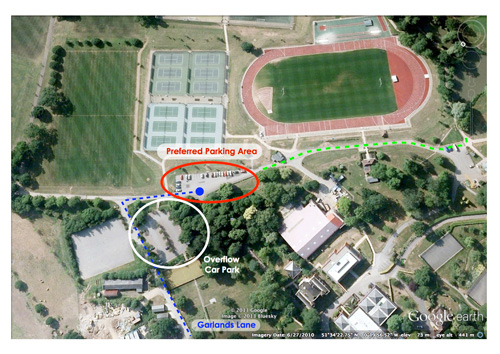 Harrow School Fishing Lake is situated off Garlands Lane This is a turning
off Peterborough Road, Harrow. Please follow Garlands Lane
to the bottom going past the overflow car park on the right.
At the bottom turn right. You will now see parking spaces on the
left hand side in front of the tennis courts. This is the preferred
parking area for our members
(See Red circled area).
No Parking past the metal gate!
If this area is full, please use the overflow car park on the right
hand side of Garlands Lane.
(See White Circled area)
Please Note! Driving up to the Lake to drop off or collect Fishing Tackle is
strictly prohibited by Harrow School. If you are registered Disabled with a
Blue badge please contact Sam Brown.